Churches Say The Darndest Things
LOL, this is kind of funny/perplexing so I thought I'd share it. You know how church signs are getting wittier and wittier? At least around my town they seem to be in a heated battle over who can have their sign say the darndest thing.
However I'm not sure but I think the church across the street may be making fun of me. Don't get me wrong, I'm stoked to be an inspiration to christians and potential christians alike, but I'm starting to think the bald guy that changes the sign might of been drawing blanks one early morning. Looked across the street and said hey, "they get foot traffic."
I don't go to that particular church, but i'm starting to think I should simply because they are obviously so damn kookie.
Here's the sign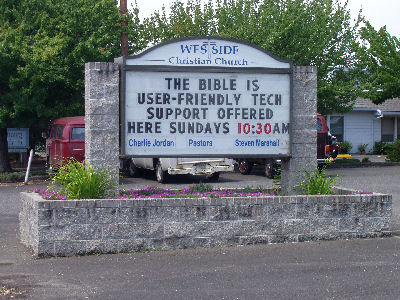 Here's my office right across the road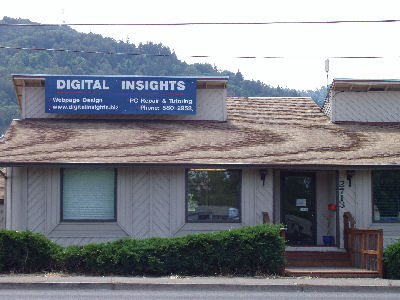 ps. I don't know why shrinking the image made the roof look like it was made from a giant piece of walnut hardwood. You'll just have to trust me that it's shingles and it looks normal.
Print This Post
36 Comments»